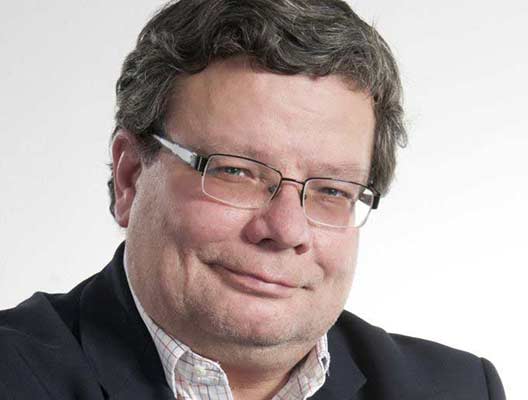 Alexandr Vondra
CHAIRMAN OF THE PCTR BOARD
Dr. Alexandr Vondra (PhD in Geography, Charles University, Prague) is the Honorary Chairman of the Prague Centre for Transatlantic Relations at CEVRO Institute in Prague. He is also the Honorary President of the Czech Atlantic Commission and former member of the Supervisory Board of Czech Aeroholding company.
In the years 2006 to 2012 he held the office of a senator in the Czech Parliament (Civic Democratic Party, ODS). Prior to that he had served as a Foreign Policy Advisor to President Havel (1990–1992), the First Deputy Foreign Minister (1992–1997), the Czech Ambassador to the U.S. (1997–2001) and Czech Government Commissioner for 2002 Prague NATO Summit. Moreover, he was also appointed the Czech Foreign Minister (2006–2007), Deputy Prime Minister for European Affairs (2007–2009) and Minister of Defence (2010–2012). In 1989, he was the spokesman for Charter 77 and co-founder of the Civic Forum in Czechoslovakia.
arm. gen. Jiří Šedivý (ret.)
MEMBER OF THE PCTR BOARD
Jiří Šedivý is former Chief of the General Staff of the Czech Armed Forces, head of the Department of Security Studies at the CEVRO Institute, a guarantor of the MPA program – Security and Crisis Management, member of the Czech Euro-Atlantic Council. His specialization is security, crisis management, reforms of the Czech Armed Forces, critical state infrastructure protection, energy security and other related areas.
He graduated from the Land Forces College and postgraduate studies at the Military Academy Brno. He performed in the army many command functions in tank units (1975–1992). He studied at the US Army War College in Pennsylvania (1993–1994), the study included a specialized program to combat terrorism. He was Commander of the First ACR Contingent in the IFOR Mission in Bosnia and Herzegovina (2006). He held command and staff positions in the ACR leadership (1996–2002), he ended his military career as Chief of the General staff of the Czech Armed Forces (1998–2002). He founded the consulting company Generals, s.r.o., which deals with security and project management consulting.
He has been a teacher at the CEVRO Institute since 2011, Member of the PCTR Board since 2021.
Tomáš Pojar
MEMBER OF THE PCTR BOARD
Tomáš Pojar is the Vice-President (on temporary leave) of the CEVRO Institute and a security and defense consultant. 
He studied political science at the Faculty of Social Studies at Charles University, and Counterterrorism Studies and Homeland Security at the Interdisciplinary Center (IDC) in Israel. In 1995 he began to work for the NGO People in Need (PIN), which he led from 1997 to 2005. In 2005, he joined the Ministry of Foreign Affairs, where he served as Deputy Minister for Bilateral Relations and First Deputy Minister for Security and EU Affairs and bilateral relations with European states (2006-2010). From 2010 to 2014, he was the Czech Republic ambassador to Israel.
The Czech Republic Minister of Defense awarded Tomáš Pojar by the Cross of Merit, Grade III. The World Economic Forum recognized him as Young Global Leader 2010  and the President of Albania as Ambassador of the Nation. He acts as Vice-President of the Czech-Israeli Mutual Chamber of Commerce.
Currently he is a Deputy Minister for European Affairs and an adviser to the Prime Minister of the Czech Republic. 
He is a member of the PCTR Board since 2021.
Kateřina Weissová
DIRECTOR
Kateřina Weissová holds an M.A. in sociology from Charles University, Prague. She worked as a journalist in the nineties, later as a correspondent from the U.S. for then the largest Czech daily MF DNES. She interned at The American Enterprise Institute in 1998, actively involved in The New Atlantic Initiative effort in the NATO enlargement.  
She was an Advisor to the Minister of Foreign Affairs from 2006 – 2009, a member of the Czech negotiating team on missile defense, actively involved in strategic communication projects, especially in security. She served as Chief of Staff/Director General, Section of the Minister, Ministry of Foreign Affairs from 2010 – 2013. After leaving the MFA, she worked as the Audiovisual Producers Association (APA) CEO for five years.
For more than 20 years, she has had a professional interest in public opinion polling, both domestic and international. As an experienced pollster, political strategy designer, and manager, she participated in many successful election campaigns. 
She currently works as a Director for the Prague Centre of Transatlantic Relations (CEVRO).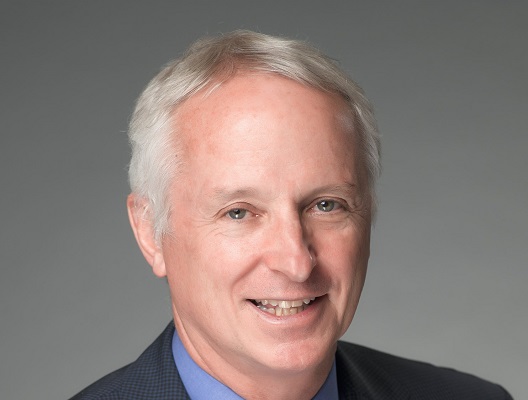 Cameron Munter
SENIOR FELLOW
Cameron Munter is a diplomat, academic, and executive who lives in Prague.
Munter studied at Cornell and earned a PhD in history from Johns Hopkins. He is a member of the Council on Foreign Relations and the American Academy of Diplomacy, and serves on corporate and nonprofit boards around the world.
He was U.S. ambassador to Pakistan 2010-2012, and to Serbia 2007-2009. He served twice in Iraq (in Mosul and in Baghdad). In the course of three decades as a career diplomat, he was also NSC Director in the Clinton and Bush White Houses and served overseas in Warsaw, Prague, and Bonn.
After retirement from the diplomatic service, he taught at Columbia Law School and Pomona College. He then became President and CEO of the EastWest Institute in New York, and there led extensive global track-two mediation efforts. He stepped down from that post in 2019.
Daniel Koštoval
SENIOR FELLOW
Daniel Koštoval is a security and defense analyst and consultant. He also regularly contributes to media outlet INFO.CZ.
Daniel Koštoval graduated in international relations from Faculty of Social Sciences, Charles University in Prague, in 1996. He served at the Ministry of Foreign Affairs in 1996-2013 as Director of Security Policy Department and Department for Northern and Eastern Europe and as Director-General for non-European countries. He was posted to Czech Permanent Delegation to NATO; he was permanent representative to NATO Political Committee. He served at the Czech Embassy in Moscow in 2003-2006 and as Deputy Chief of Mission at the Czech Embassy in Washington D.C. 2009 – 2011. He was appointed as First Deputy Minister of Defense in April 2013. Subsequently, he was Deputy Minister of Defense for Strategies, Foreign Relations and Planning and afterwards for Armaments and Acquisitions until the end of 2018.
The Czech Republic Minister of Defence awarded Daniel Koštoval by the Cross of Merit, Grade III. The Polish Minister of Defense awarded Daniel the Golden Medal of the Polish Republic Army. The Slovak Republic Minister of Defense awarded Daniel the Commemorative Medal, Grade I.
Daniel Koštoval is a member of the Czech Euroatlantic Council.
He is Senior Fellow of the PCTR since February 2021.
Jan Paďourek
SENIOR FELLOW
Jan Paďourek is a former intelligence officer and former Deputy Director for analytics and foreign relations of the Office for Foreign Relations and Information – ÚZSI (ie the Czech external intelligence service). He currently works as a university teacher at the CEVRO Institute VŠ of Prague and heads the international cooperation department at the Police Academy of the Czech Republic in Prague.
In the years 1984-1988 he studied at the Faculty of Arts, Charles University in Prague, where in 1992 he passed the state rigorous examination. He is currently completing his doctoral studies at the Police Academy of the Czech Republic in Prague, which he began in 2017 at the Faculty of Social Studies, Masaryk University in Brno.
From 1999 to 2003 he worked as an official intelligence diplomat at the Czech Embassy in Moscow, from 2004 to 2008 at the Czech Embassy in Kiev and from 2012 to 2014 at the Czech Embassy in Washington D.C. He currently specializes in security threats and intelligence services and in the intelligence activities of some international actors in the Central European region. He also publishes in this field.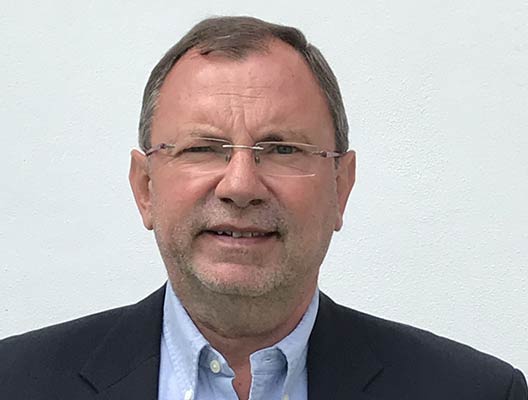 Jaroslav Kuchyňa
SENIOR FELLOW
Jaroslav Kuchyňa is former diplomat and intelligence officer. Before 1989, he worked for Radio Free Europe and Voice of America.
In 1990, he joined the Ministry of Foreign Affairs, and until 1995 he worked as a diplomat at the Czechoslovak and later Czech Embassy in Warsaw. After his return, he headed the Central European department at the MFA.
He returned to Poland in 1997, and in his diplomatic capacity, he again tried to create connections among Czech and Polish institutions and parties to the right from the center. In the central European framework, he also cooperated with Hungarian Democratic Forum.
In 2001 he became an officer of the External Intelligence UZSI, where he remained for over 20 years. He was a Director of the Analytical Section (2008–2009) and served as an advisor to several Directors General, but he mainly served abroad. As a declared intelligence diplomat, he worked in Poland (2001-2002), then in Belgium, where he was responsible for NATO and the EU (until 2005). He served in Austria (2009–2014), with responsibility for broader Central Europe and international organizations such as IAEA. In 2015 he opened the station of UZSI in Cairo, where he was posted until 2018. From 2019 to 2021, he was again assigned to Vienna. His long-term subject of interest was a strategic concept of external Intelligence services in smaller countries and their connection to official diplomacy. Currently, he is concentrating on Central Europe and on terrorist threats from the Middle East region.
Rachel Pojarová
PCTR OFFICE
Rachel Pojarová studied at Walworth Barbour American International School in Even Yehuda, Israel. Currently, she studies Middle-eastern studies focusing on Arabic at the Faculty of Arts at the Charles University of Prague. She also leads a youth group.