PCTR hosted LTG Ben Hodges in Prague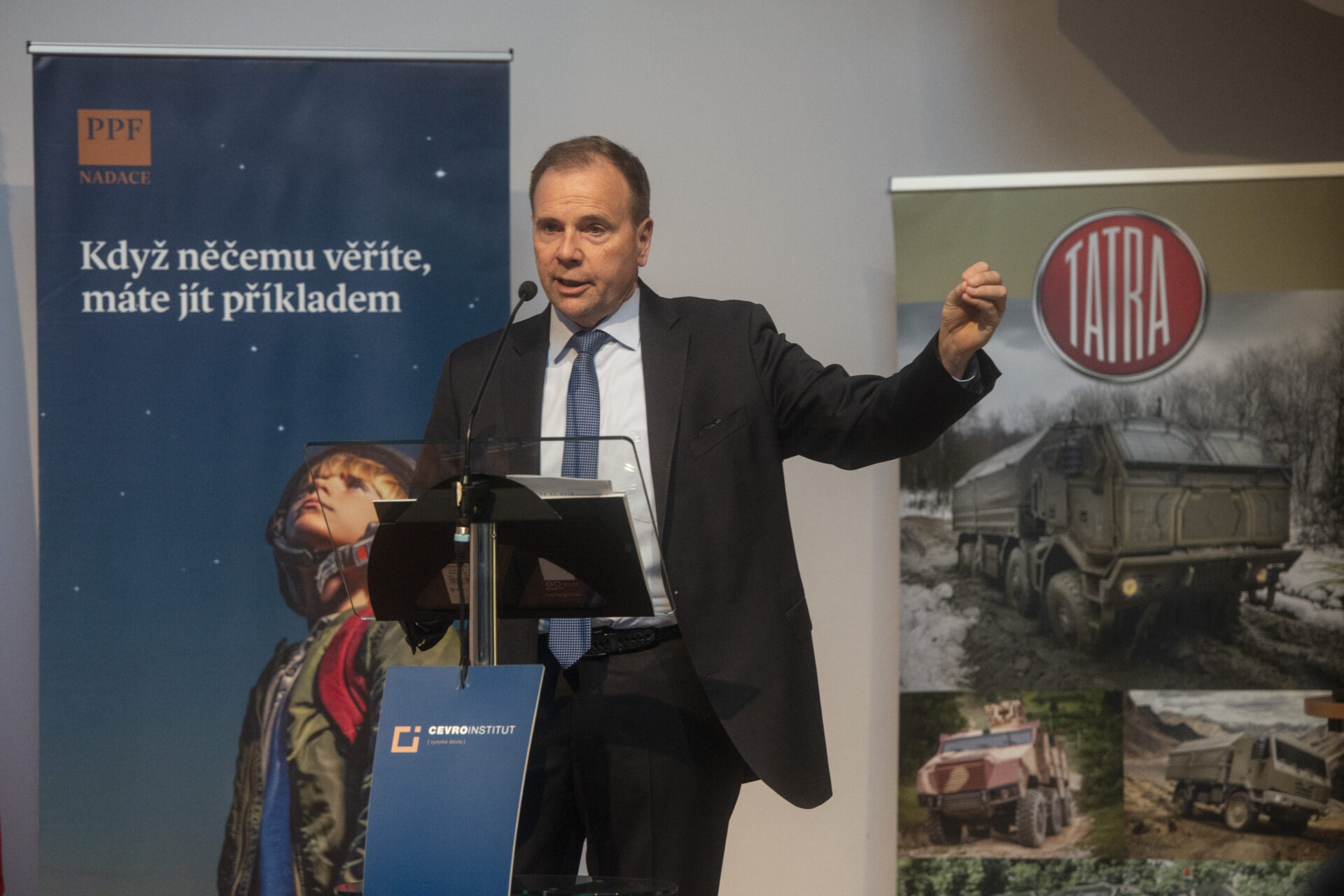 LTG Ben Hodges (Ret) visited the Czech Republic at the invitation of the Prague Center for Transatlantic Relations CEVRO Institute on May 25-27. He made a speech titled One Flank, One Threat, One Presence and discussed the actual threats the transatlantic allies face today with PCTR experts and guests from the Ministry of Foreign Affairs, Ministry of Defense, diplomats, defence industry representatives, and journalists on Tuesday, May 25 (an audiovisual recording of the debate with Czech subtitles will be published on this web page in coming days). A dinner hosted by Chairman of PCTR Board Alexandr Vondra, meeting with Czech parliamentarians, discussion with Deputy Minister of Foreign Affairs Martin Povejšil and a team of MFA experts on defence and transatlantic issues, a roundtable with the US Embassy staff and interviews for the Czech media were also part of his Prague visit tight schedule.
Ben Hodges became the first commander of Allied Land Command and was in command of United States Army Europe in 2014 – 2017. He retired from the army and holds the Pershing Chair in Strategic Studies at the Center for European Policy Analysis (CEPA). Together with Julian Lindley-French and Heinrich Brauss, Hodges is an author of The CEPA Military Mobility Project, published in spring 2021. It aims to promote the establishment of the multiplicity of conditions needed to enable, facilitate, and improve military mobility across Europe. He also co-authored Future War and the Defence of Europe, a book that offers a significant new analysis of how Europe can maintain peace and security.
An interview with Ben Hodges by the Czech Television is now available on: https://ct24.ceskatelevize.cz/svet/3318154-v-lete-dojde-na-vychode-ukrajiny-k-dalsi-eskalaci-odhaduje-americky-general